#GivingTuesday is a global day of giving fueled by the power of social media and collaboration, celebrated this year on November 27.
This year, we ask that you help support our #JLBostonImpact with a donation on Giving Tuesday. Your donation will support our Annual Fund, which directly benefits the community service we are able to offer to girls in the Boston community. And, your donation is tax-deductible.
Please donate whatever you can; every dollar makes a difference.
$25 – Purchases fresh fruit or fresh vegetables for a group of girls
$50 – Purchases art supplies for one girl for a yearlong arts program
$200 – Serves 40 meals in one session of our Kids in the Kitchen program
$500 – Provides a team building field trip to a group of 20 girls
$2,500 – Provides a leadership development retreat to a group of sixth grade girls through our Leader Within program
You may be able to double your impact with an employer match! Learn how.
Make an impact. Support JL Boston on #GivingTuesday.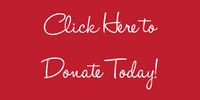 Please share your reason for giving! Download our Instagram graphic below by right clicking. Post on your social media with a caption explaining why you support #JLBostonImpact. Remember to tag @juniorleagueofboston so we can feel the love!