Little Black Dress Initiative

The Little Black Dress Initiative (LBDI) is an advocacy campaign that seeks to raise community awareness around the issue of poverty in Boston. During the week of February 26, 2018 through March 2, 2018, LBDI Advocates will wear the same black dress for five consecutive days to illustrate the effects poverty can have on a woman's access to resources, her confidence and professional opportunities.
This year, 100% of all funds raised during the LBDI week will go to the Junior League of Boston Homelessness Prevention Fund via the Women's Lunch Place. This fund will help 8 families get back on their feet into secure housing. Our goal is to raise a minimum of $12,500 for this cause, with a reach goal of $25,000, the poverty line for a family of 4 living in Boston.
During the week, Advocates will also be collecting and donating clothing and toiletries for high school aged girls on behalf of Catie's Closet. Advocates are also encouraged to dry clean and donate Little Black Dresses at the end of the LBDI week!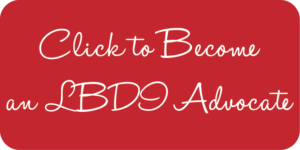 Throughout the week of LBDI, we will have several opportunities to volunteer time, raise awareness, learn more about the cycle of poverty in Boston and to celebrate our efforts.
Thursday, February 15: LBDI Kick Off Party (details TBD)
Monday, February 26: Day 1 of LBDI! Start the week right by volunteering for a lunch shift at Women's Lunch Place
Wednesday, February 28: Join us for a fireside chat to discuss the extent of poverty's reach in Boston, and to learn more about ways that you can help
Thursday, March 1: Evening LBDI volunteer event at Women's Lunch Place
Saturday, March 3: LBDI Celebratory Fashion Show