Prospective New Member Info Sessions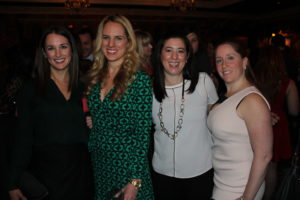 Please join us for an Information Session and Open House to learn more about joining the Junior League of Boston. We will begin with an information session, followed by mingling with active and prospective members. We hope to see you there!
The Junior League of Boston welcomes new members on an annual basis between April 1 and June 1.
Session Dates:
March 18, 6:30pm
March 24, 2pm
April 1, 6:30pm
Register to attend one of the free info sessions on Eventbrite!
Learn more about membership in the Junior League of Boston.
FAQs
Who is eligible to join the Junior League of Boston?
To be eligible to join the Junior League of Boston (JL Boston) as a New Member, a woman must be 21 years old as of July 1 of her join year. No member sponsorship is required to join JL Boston — just an interest in volunteer service and dedication to our mission and community focus. Any woman who meets these criteria and agrees to fulfill the commitments outlined below is warmly welcomed.
There is no upper age limit to join the Junior League of Boston.
How does membership work?
Members choose a volunteer placement–either one of our community-based projects focused on the wellness of girls or an internal project supporting our fundraising, awareness, and membership initatives–and are asked to give at least 30 hours of service over the course of a year. Members can choose a new placement each year, or stay with their previous one if it's the perfect fit. As a training organization, the Junior League of Boston offers its members free training throughout the year to increase their volunteer skills and capacity. The Junior League of Boston also offers frequent paid and free social opportunities for its members.
Members pay annual dues and contribute toward our Community & Training fund, which supports our volunteer projects and member training programs. They must also complete at least 30 hours of community service work, training, and other League events. New members must additionally attend a minimum number of monthly social meetings with their new member groups. We work with our members to ensure they can meet the commitments in a way that works with their schedule and other life commitments.