Since 1971, the Junior League of Boston (JL Boston) has been New England's premier Designer Show House host. Using a property as a blank canvas, the JL Boston Show House gives area designers the opportunity to demonstrate their talents and unique design style through complete redecoration of historic homes. Properties typically boast over 20 rooms that are transformed by renowned designers who generously donate their time and materials. The design areas in our Show Houses are redesigned with an eye to maintaining the property's original character.
Throughout our 46-year Show House history, JL Boston has worked with significant historical and national park properties, as well as properties listed for sale. Special events and programming are also held throughout the month-long celebration of design to boost additional exposure and awareness.
All proceeds from the JL Boston Designer Show House benefit the JL Boston's signature community programs, impacting women and at-risk girls in the Boston area and contributing to the development of philanthropic service initiatives that promote the mission of JL Boston.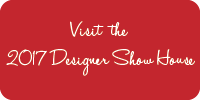 For general inquiries or questions, please contact showhouse@jlboston.org.
Follow us on social media for sneak peeks, event updates & more!