Join us for Regional Training on March 7, 2015

Calling all Junior League Members in New England and New York…
By Kathleen Riley –
Get ready for the biggest training event of the year!  On 
March 7
, the Junior League of Boston will be hosting a regional training for Junior League members from all over New England and New York. This conference-styled event will offer training in support of our mission with a focus on Community Impact, Leadership Development (developing the potential of women) and Promoting Voluntarism. Attendees will choose three sessions from a menu of nine, with two sessions in the morning and one in the afternoon. There will also be opportunities to connect with our sister leagues at lunch time and an afternoon tea.
We look forward to your participation!
Saturday, March 7, 2015
8:00AM to 4:40PM
Junior League of Boston Headquarters
117 Newbury Street, Boston, MA  02116
Kathleen Riley, Special Advisor to JL Boston Board of Directors
Phone: 6177913080
CLICK HERE to register.  Seating will be EXTREMELY limited. Only 90 registrants will be able to participate. Register early to ensure your space.
JL Boston Members: $25 for lunch and refreshments.
AJLI members outside of JL Boston: $60 for event and refreshments
---
HOTELS:
We welcome our out-of-town guests!  Please take advantage of the rest of your weekend in Boston.  For your convenience, we are offering you this list of suggested hotels which are in close proximity to our headquarters.
---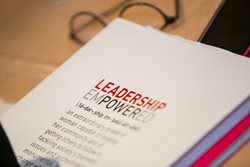 PROGRAM:
A training for Junior League members in New England and New York region featuring training focused on the mission of the Junior League.
AJLI trainer Janine le Sueur will lead:
The Importance of League Leadership in Advancing Community Impact
Member Engagement: The heart and soul of the Junior League
Member-centric. What we really mean and why this is good for The Junior League
Leslie Seabury will lead:
Identifying and Enhancing Your Personal Leadership Tool Kit.
Coaching Members to Unimagined Levels of Challenge and Success.
Meeting The Junior League's Unique Mission of Growing Members in order to Serve the Community.
Lisa Macchi will lead:
Engaging and Motivating Volunteers
Creating and Maintaining Community Relationships
Lifelong commitment to Voluntarism
---
INSTRUCTOR BIOS:
Leslie Seabury, Principle, Breakout Systems
Leslie partners corporate executives and rising stars to enhance their communcation, creative problem solving and leadership skills .  While she has consulted with American corporation and governmental agencies as well as serving on international boards, her clients have found that their major learnings result from the powerful questions she poses as much as the knowledge she brings.
Leslie holds a masters degree in psychology from Harvard University, and Coach Certification from The Coaches Training Institute. She received the Distinguished Leader Awards for her training programs from the Creative Education Foundation and  The International Creativity Association of South Africa.  Her work with individual coaching clients has been featured in The Boston Herald on two separate occasions.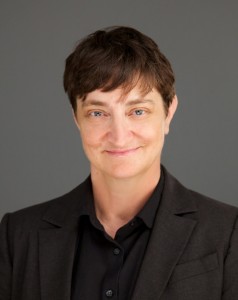 Janine le Sueur, Director of Programs, The Association of Junior Leagues International, Inc.
Janine le Sueur is the Director of Education & Programs at AJLI. She worked for many years as an organizational development consultant to community-based organizations in the Caribbean and Africa. She handled the fiscal management and program execution for several large socio-economic development initiatives funded by international and regional donors. She served on the founding board of a nature trust fund and supervised the restructuring of a local HIV/AIDS support group to better respond to regional HIV/AIDS challenges and funding opportunities. Janine also mentored youth participating in an entrepreneurship training program. She holds an MBA in Finance, Technology and International Management from the Lally School of Management at Rensselaer Polytechnic Institute in Troy, New York.