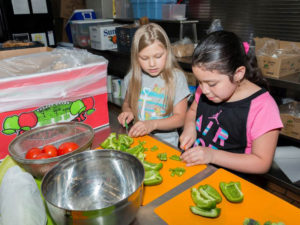 Every gift matters. Whether through individual giving, sponsorship or in-kind donations, the Junior League of Boston raises funds every day to support our numerous community programs.
With a reputation of excellence, the Junior League of Boston is an attractive partner for sponsors. We offer unique opportunities aimed at connecting sponsors with our nearly 1,000 volunteers, family, friends and the larger Boston community.
We thank you in advance for your support of the Junior League. The generous donations from individuals and sponsors like you helps us achieve our mission to promote the wellness of girls.
Where does your gift go?
$25 – Purchases fresh fruit or fresh vegetables for a group of girls
$50 – Purchases art supplies for one girl for a yearlong arts program
$200 – Serves 2 nutritious meals to a group of 20 girls during a Saturday Kids in the Kitchen program
$500 – Provides a team building field trip to a group of 20 inner city girls
$2,500 – Provides a leadership development retreat to a group of sixth grade girls through our Leader Within program