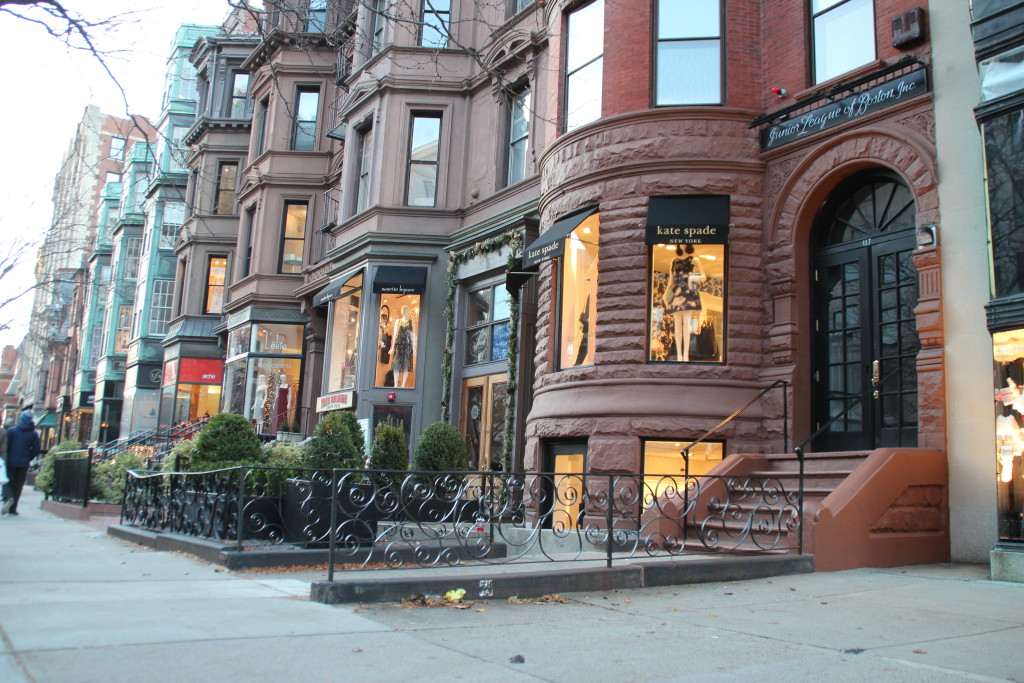 History of our Headquarters
Located on Newbury Street in Boston's elegant Back Bay, our historic property serves as headquarters for The Junior League of Boston, Inc. The building, with its handsome Romanesque features, was built in 1887 by William S. Rand, who owned many other buildings in the neighborhood. It was designed originally as a residence by Samuel D. Kelley, a prolific architect responsible for 28 other buildings on Newbury Street. During World War II, it was a USO location that served to provide services to troops. It is likely that the grey paint that until recently hid the brownstone exterior was war-surplus Navy paint.
In 1958, the Junior League of Boston purchased 117 Newbury Street, when it sold the Junior League building at 6 Arlington Street (now on Marlborough Street), which it owned since 1929, to the Katherine Gibbs school.
Since acquiring 117 Newbury Street, JL Boston has used the upper three floors for meeting and office space and the lower floors for retail, including the Junior League Bargain Box, a long-running clothing consignment shop. In 2013-2014, the building was renovated extensively to add an elevator, new mechanical and life safety systems and upgraded meeting and work space designed by the architectural and engineering services firm Linea 5.